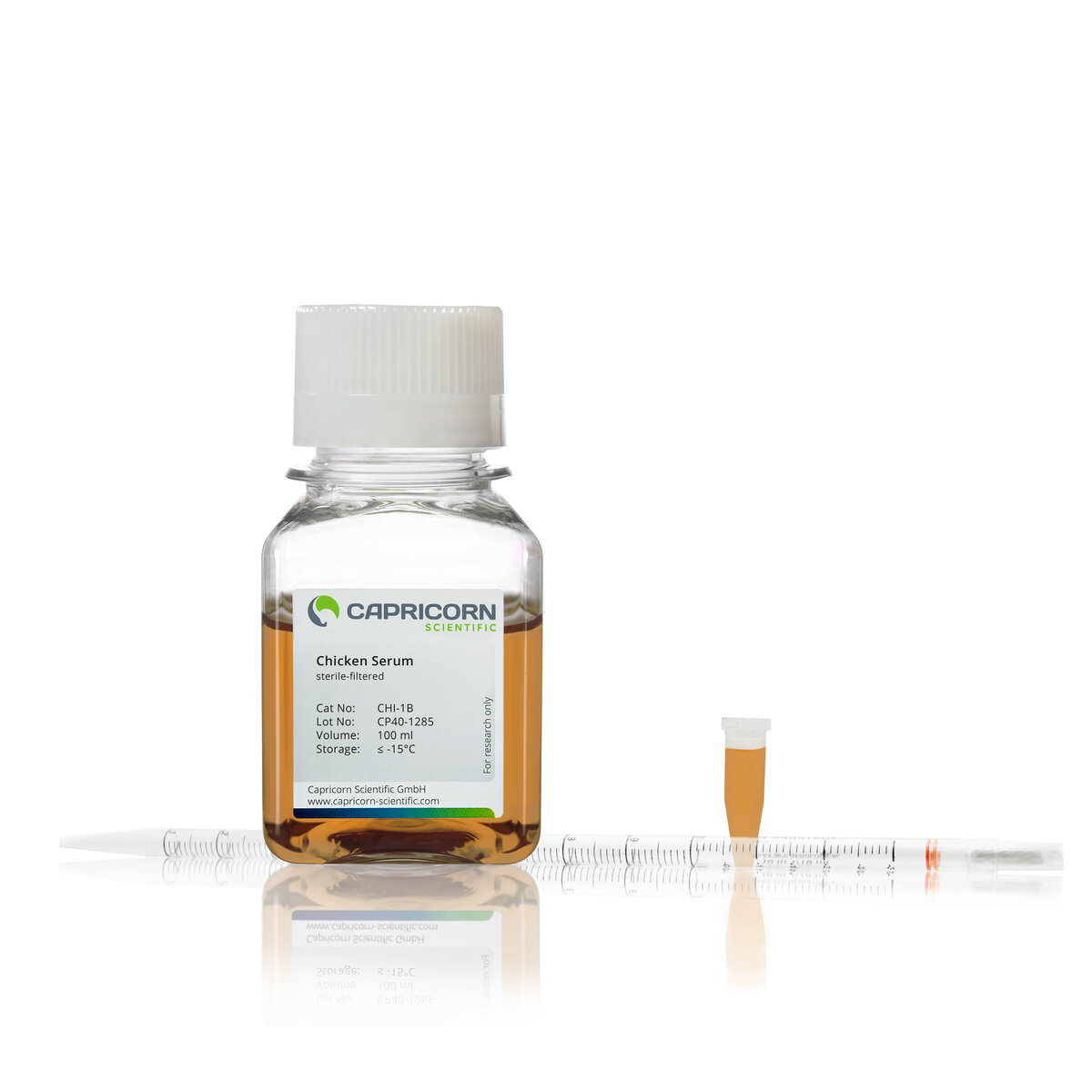 Chicken Serum
Chicken Serum is used as a nutrient-rich supplement for cell culture media. It is suitable for a broad spectrum of applications.
Sample Order
Order your free sample now
(only shipping cost will be charged)
Description
Chicken Serum is often used as cell growth supplement in cell culture and as a blocking agent in antibody-based applications.