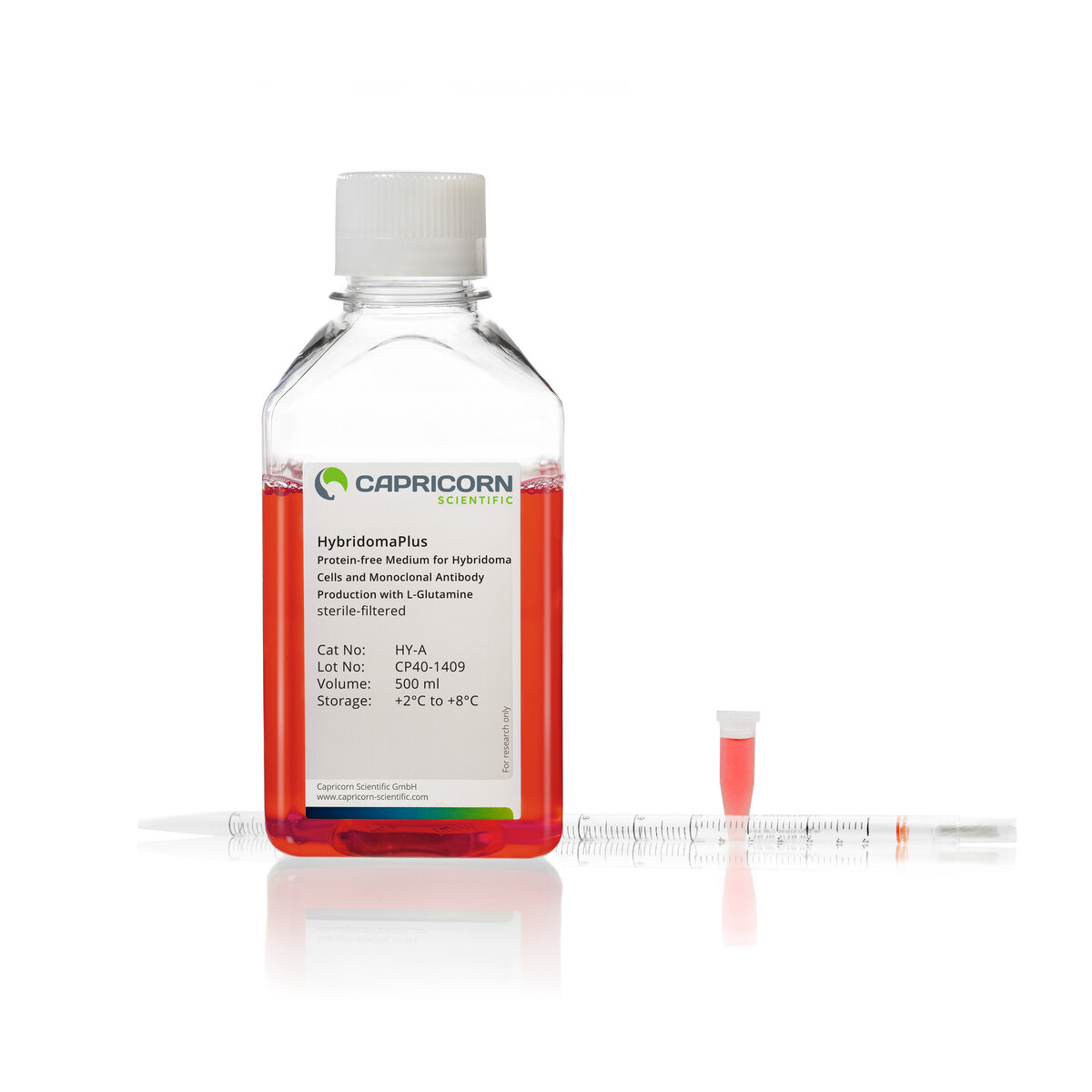 HybridomaPlus, Protein-Free Hybridoma Medium, with L-Glutamine
HybridomaPlus is is a protein- and serum-free medium. It supports the growth of hybridoma and myeloma cells for antibody production. It can also be used as serum-supplemented medium.
Sample Order
Order your free sample now
Excl. shipping cost. Units may vary.
Description
HybridomaPlus is a protein-free, serum-free, ready-to-use hybridoma medium that contains no polypeptide growth or attachment factors, or mediators that may complicate downstream processing and final product purification.
HybridomaPlus also performs well as serum-supplemented hybridoma culture medium for monoclonal antibody production and also may be used as a growth medium.
Other products for Hybridoma cell culture:
Downloads

Product-Info_HY-A

MSDS_HY-A