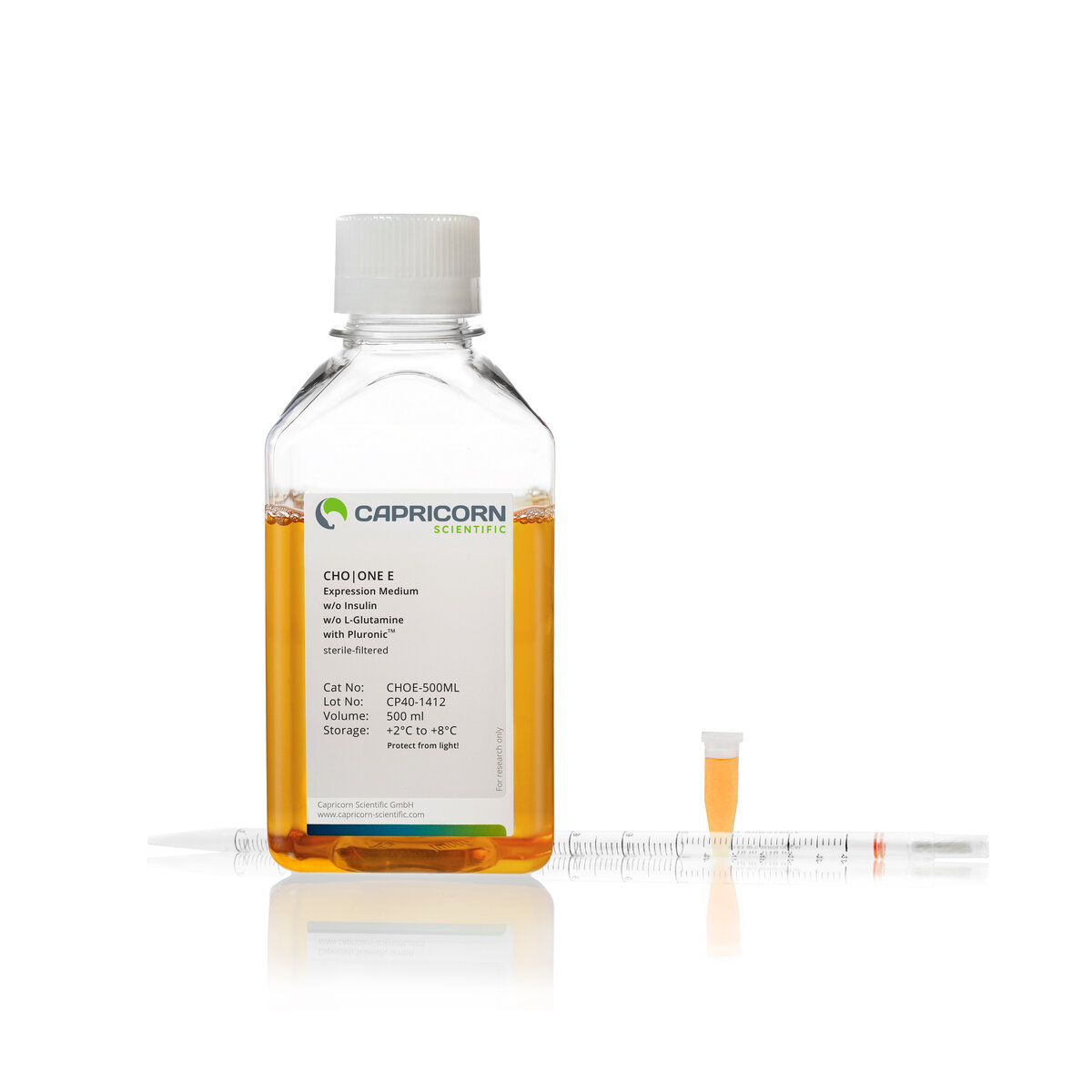 CHO|ONE E Expression Medium, w/o L-Glutamine, with Pluronic™
CHO|ONE E is a protein-free, serum-free, chemically defined medium for Chinese Hamster Ovary (CHO) cells. It is used for expression in batch and fed-batch processes.
Sample Order
Order your free sample now
(only shipping cost will be charged)
Description
CHO|ONE E allows the cultivation of recombinant CHO cells for fed-batch cultures in spinner flasks or large-scale bioreactors. It can be used for the effective cultivation of recombinant CHO cells, achieving a high yield of the active protein. CHO|ONE E not only leads to increased cell growth and protein yield but when combined with CHO|ONE Feed 1 and Feed 2 the full potential of the Media System can be deployed.