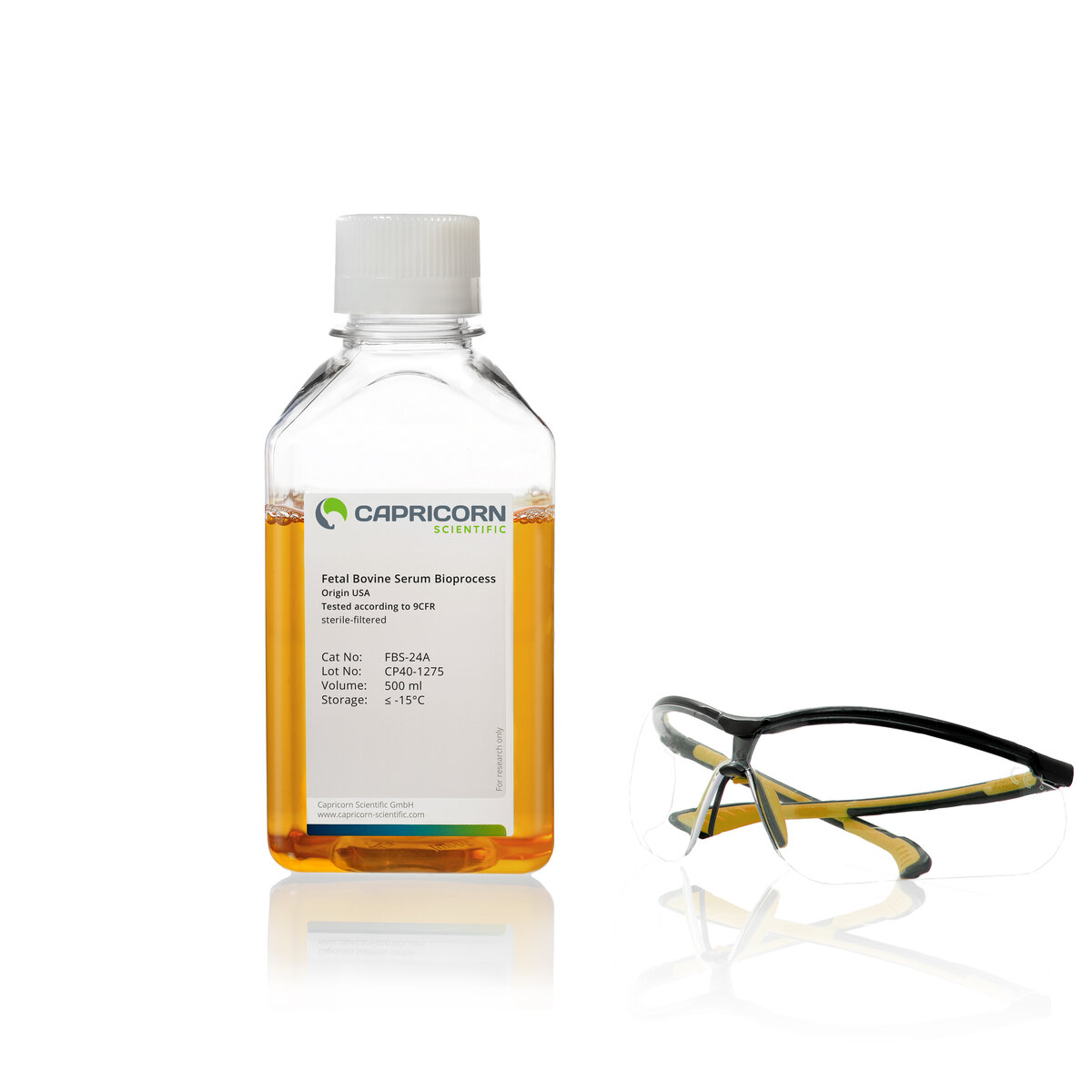 Fetal Bovine Serum (FBS) BioProcess, 9CFR Tested, Origin USA
Fetal Bovine Serum (FBS) is the most frequently used growth supplement for cell culture media. FBS Bioprocess is tested according to 9CFR and EMA (European Medicines Agency).
Description
Fetal Bovine Serum (FBS) BioProcess is manufactured under the most stringent safety standards and complies with all directives and regulations that are essential for the production of biopharmaceutical products. FBS BioProcess is a product of highest quality and subject to the strictest quality controls and is tested according to 9CFR. Due to this broad range of test panels we guarantee that any risks for the biopharmaceutical manufacturing processes are minimized.
Fetal bovine serum (FBS) or fetal calf serum (FCS) is widely used in eukaryotic cell culture, typically as a supplement for growth media. Fetal bovine serum contains nutritional and embryonic growth promoting factors that are essential for a successful cell culture. Further, fetal bovine serum contains various small molecules, such as, e.g., amino acids, lipids, sugars, and hormones.
Fetal bovine serum (FBS) is the blood component obtained after coagulation and removal of cellular components. Its unique and comprehensive mix makes FBS one of the most important supplements for supporting cell growth and proliferation for in vitro cell culture.
Our fetal bovine serum for cell culture supports most cell lines and undergoes strict quality controls. This product is collected in USA.