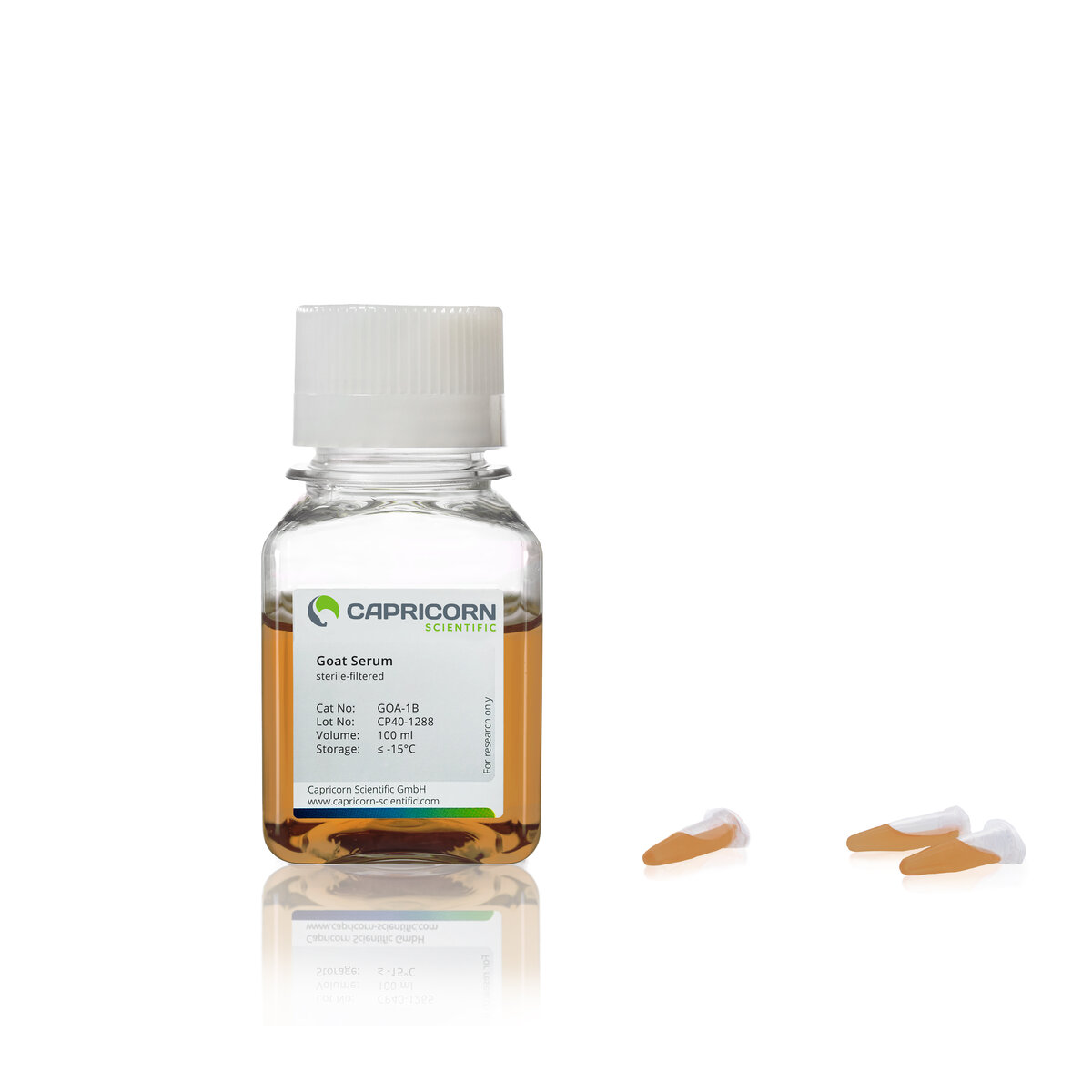 Goat Serum
Goat Serum is a good alternative to fetal bovine serum (FBS). It is obtained from normal healthy goats and broadly used as a blocking solution to reduce non-specific binding in antibody-based assays.
Description
Goat Serum is a good alternative to Fetal Bovine Serum (FBS) and can be used in a variety of different applications, e.g., autologous cell culture systems or immunohistological methods.
Goat Serum is collected from donor herds and undergoes strict quality controls after processing.
Other unit sizes
Below you will find all other available unit sizes for this product.
Downloads

Product Info_Animal Sera_V001

MSDS_GOA