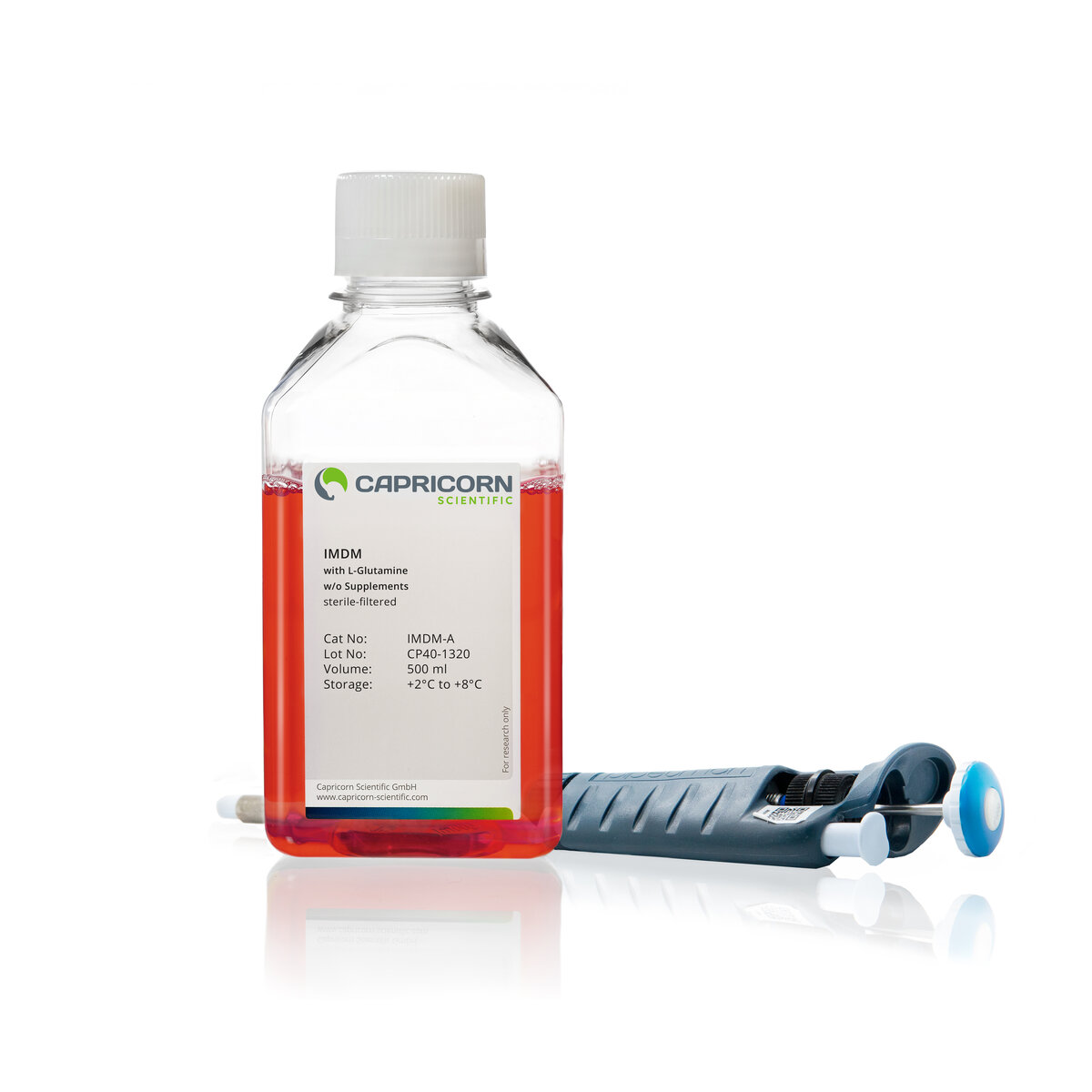 IMDM (Iscove's Modified Dulbeccos Medium), with L-Glutamine, without Supplements
Iscove's Modified Dulbecco's Medium (IMDM) is suitable for high density cultures. This modified DMEM formulation supports growth of different cell types such as Jurkat, COS-7 or macropahges.
Description
Iscove's Modified Dulbecco's Medium (IMDM) is a complex and enriched growth medium for cell culture. It is a modification of Dulbecco's Modified Eagle Medium (DMEM) and contains selenium as well as additional amino acids and vitamins.
IMDM medium is usually supplemented with Fetal Bovine Serum (FBS) and is used for the cultivation of specialized cell types, such as Jurkat, COS-7, and macrophage cells. This formulation of IMDM comes with L-Glutamine.
Liquid media provide basic nutrients for all cell culture applications. Each of our high-quality cell culture media is manufactured according to the originally published formula or modifications essential to the consistent performance and stability of the culture medium.
Downloads

Product Info_IMDM-A_V000

MSDS_IMDM