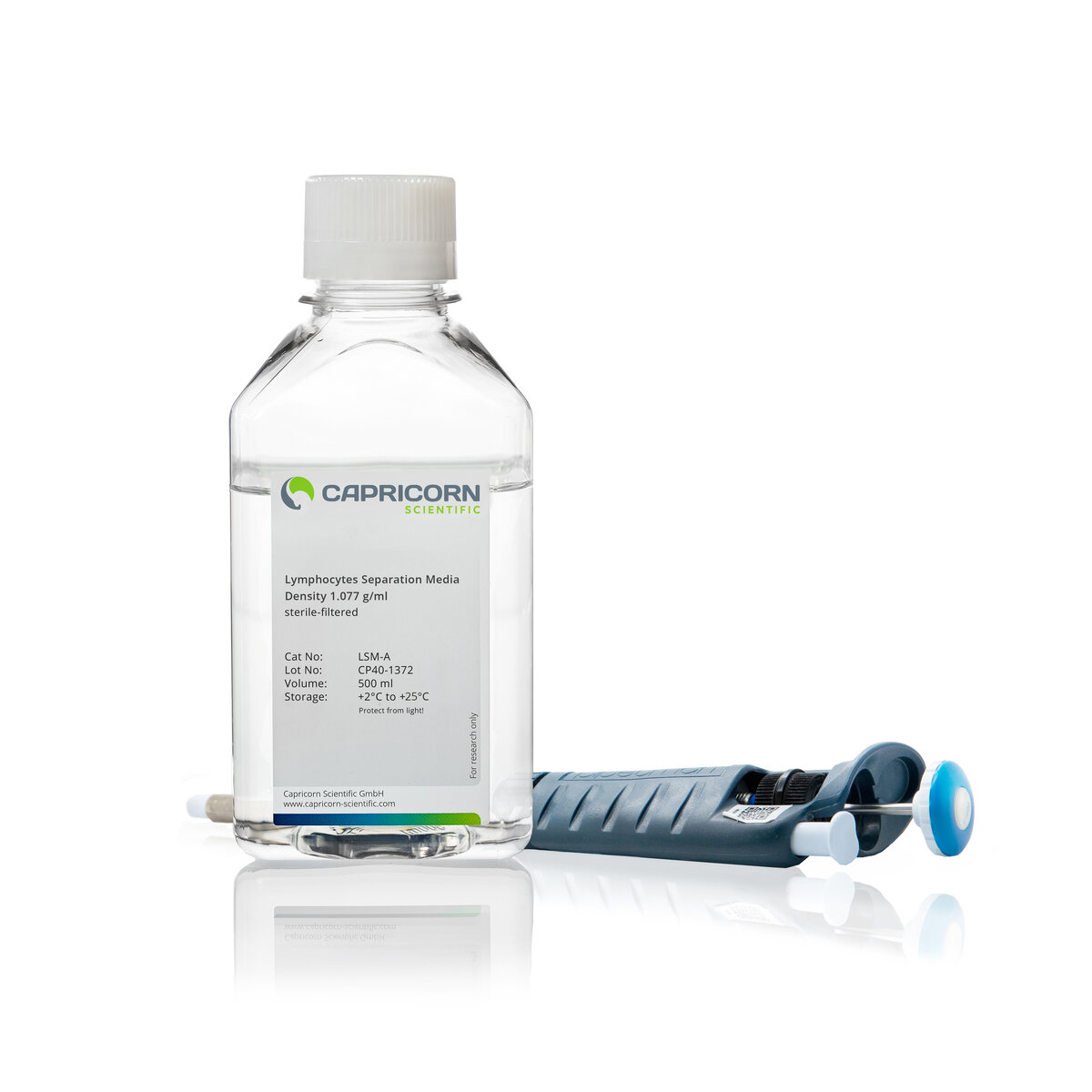 Lymphocyte Separation Medium, Density 1.077 g/ml
Lymphocyte Separation Medium is used to separate vital mononuclear cells from whole blood, buffy coats, bone marrow and other starting materials for further cell culture applications.
Description
Lymphocyte Separation Medium (LSM) is a sterile, ready-to-use reagent for the in vitro isolation of mononuclear cells (lymphocytes and monocytes) from human whole blood, buffy coats, bone marrow, and several other starting materials.
The separation solution contains Ficoll™ density gradient media.
Ficoll™ is a hydrophilic polymer with a molecular weight of 400000 Dalton. It is used for the production of density gradients for the separation of cells and sub-cellular components, which sediment during centrifugation due to gravity.
Downloads

Product-Info_LSM

Safety Data Sheet_LSM