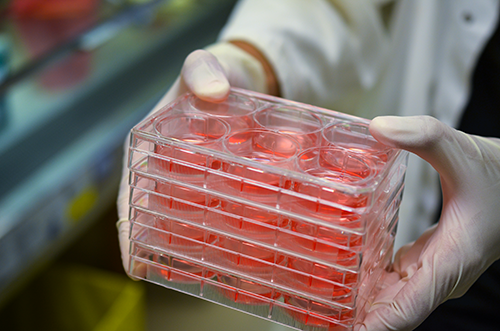 Fetal Bovine Serum (FBS) has been an established additive to cell culture media for decades. Its unique growth-promoting properties make it a valuable and indispensable ingredient for mammalian cell culture. All over the world, researchers and biopharmaceutical manufacturers are using FBS for their research or biotechnology applications.
What Is the Problem With FBS?
Unfortunately, the market's pricing of FBS products has been skyrocketing in the past few years, making the serum purchase a painful process. Furthermore, scientists are still facing the issue of batch-to-batch variation, which has a direct impact on the reproducibility and validity of research results.
The Solution: FBS Xtra
To target these issues, we have developed a new product in cooperation with the Frankfurt University of Applied Sciences. With our exciting, cost-effective innovation, we aim to lead the way into a more defined and reproducible cell culture environment.
Tired of failed batch tests? With FBS Xtra we offer a consistent product that allows reproducible results with your cells!