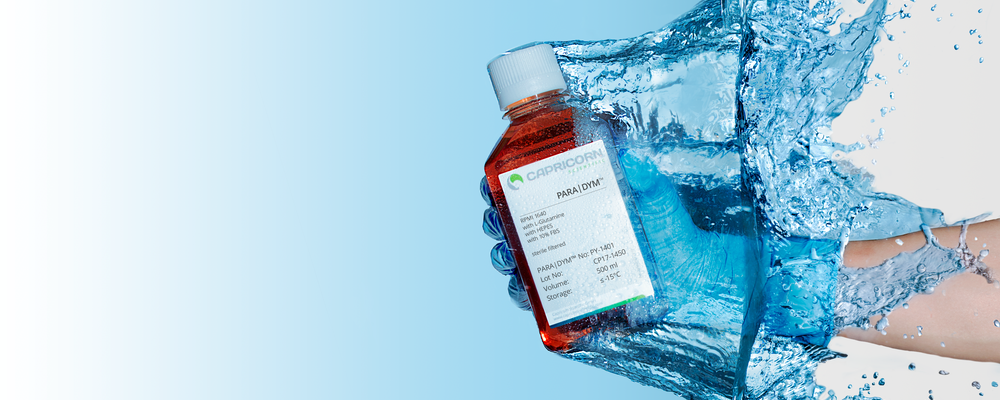 PARA|DYM™
Fast. Flexible. Reliable. The new concept to speed up processes!
PARA|DYM™ is our special service to make your daily research routine safer and more reliable
Your nutrient solution - that means a cell culture medium with your pre-tested serum from your supplier - it is always your serum!
We produce the finished medium according to your specifications, whether it is RPMI, DMEM or other media. We can also add any special additives you require, e.g. HEPES, penicillin/streptomycin, or growth factors in a defined way.
For our industrial customers we also offer comprehensive documentation on request.
PARA|DYM Explanation Video - German
Advantages at a glance
Manufactured under industrial clean room conditions
No risk of contamination
Homogeneous batch for consistent results
Just-in-time supply
Fast and cost-effective